Water Resource Consulting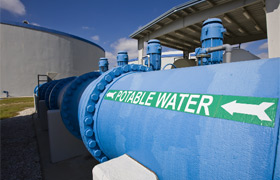 Groundwater Sciences Corporation (GSC) has extensive experience in providing consulting services to search for and develop groundwater as a water supply source to industrial, municipal, engineering, commercial, and agricultural clients throughout the Mid-Atlantic region. Our staff has a thorough understanding of the complexities that one can encounter in various geologic terrains. GSC staff applies proven techniques to assess the groundwater resource potential of an area and to install, test, and analyze a groundwater supply source.
GSC has developed community and non-community water supply sources for drinking water, process water, and irrigation. Our extensive experience and knowledgeable application of techniques have resulted in a high degree of success in developing highly productive groundwater sources while meeting the project goals and schedules of our clients.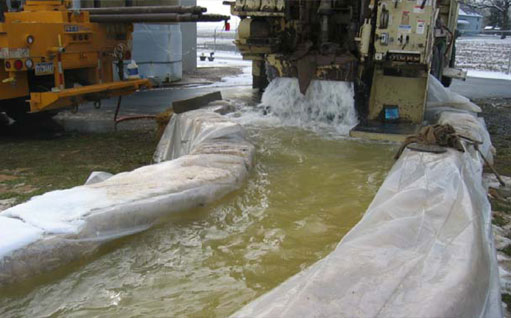 Services
Well Siting

Hydrogeologic Evaluations
Fracture Trace Analysis
Surficial Deposits Mapping
Structural Analysis/Geophysical Surveys
Water Budgets/Base Flow Assessment
Environmental Assessments
Exploration & Testing

Test Well/Production Well Specifications and Installation Supervision
Pump Test Design/Supervision/Analysis
Aquifer Characterization
Well Interference Analysis
Water Quality Screening
Well Management/Rehabilitation

Turbidity & Debris Remediation
Iron/Biofouling Assessment & Correction
Well Redevelopment/Yield Restoration
Drought Impact Assessment
Contaminant Impact Assessment
Water Supply Permitting/Protection

Wellhead/Springhead Protection
Hydrogeologic Reporting
Water Supply Planning Support/SWPP Plans
Regulatory Agency Approvals
Water Quality Assessment/SWIP Plans
Show Clients
Hide Clients
List of Municipal Clients for Water Resource Consulting:
(click on highlighted clients for representative project descriptions)
Borough of Duncannon (Perry County, PA)
Dillsburg Area Authority (York County, PA)
East Donegal Township Municipal Authority (Lancaster County, PA)
McConnellsburg Borough Municipal Authority (Fulton County, PA)
Straban Township / Hershey Equipment (Adams County, PA)
Washington Township Municipal Authority (Franklin County, PA)
List of Private Clients for Water Resource Consulting:
Adams County Winery (PA) – agricultural water supply
Pennsylvania American Water (PA) – public water supply and expert opinion
Confidential Heavy Equipment Manufacturer (PA) – industrial process water supply
Confidential Large Technology Company (NY) – public facility water supply, cooling water supply, irrigation water supply, and regional public supply exploration
County Commissioners Association of PA (CCAP) – expert opinion, spring water supply
Mayapple Golf Course (PA) – golf course irrigation water supply
Stoney Mountain Springs (PA) – bottled water company
Triple M Associates (PA) – recreational facility water supply
Twin Springs Farm (PA) – agricultural water supply
St. James School (MD) – expert opinion on water supply development for a golf course