Phase I and Phase II Environmental Site Assessments (ESAs)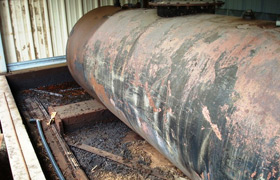 Groundwater Sciences Corporation has extensive experience in providing consulting services related to the assessment of commercial and industrial sites across the United States. Our staff applies ASTM standards to conduct such studies, typically in a two-phase approach. Phase I environmental site assessments (ESAs) involve thorough investigations to fully understand the historical uses and to identify potential impacts to soil and groundwater. Based on the findings of the Phase I ESA, a Phase II ESA can be performed to fully delineate and characterize any suspected or known areas of environmental impacts. Following a complete investigation of the property we are able to make sound and cost-effective recommendations regarding remediation where necessary.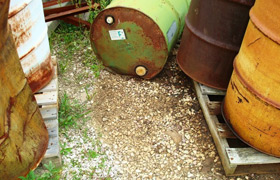 Our approach to conducting environmental site assessments has been shown to leave fewer unanswered questions about a site than the common checklist approach that is often implemented by other firms. This approach, along with our extensive experience in conducting such studies, has resulted in successful evaluations of sites, thereby allowing buyers and sellers to make more informed decisions regarding the transfer of a property or the selection of appropriate cleanup options.
Services
Site Assessment

Historical Site Use & Impacts Assessment
Site Walkthrough Surveys
Interviews
Soil Contamination Surveys
Groundwater Quality Testing
Waste Sampling
Consulting Services

Urban/Rural/Developed/Undeveloped Sites
Heavy, Light, and High-tech Industries
Rapid Response
Agency Interaction
Remediation Design & Implementation
Compliance Monitoring